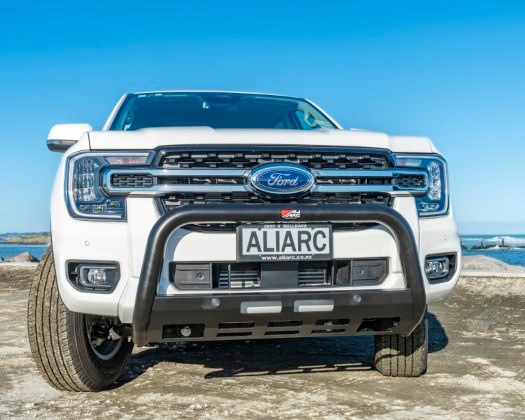 30 November 2023 – update
Latest Addition to the Next-Gen family
Ali Arc Industries is ISO:9001:2015 certified. This means we are on a continual journey of improvement. No project is greater testament to this journey than our Next-Gen Ranger Nudge Bars. As new technology becomes available, we enhance our products to give a better experience for our customers.
We are now including a 'Plug n Play' harness with our F808, F822, F823 and F825 Nudge Bars. This does away with the requirement to have the front parking sensors rewired by an Auto Electrician. Saves you time and money and makes the installation achievable for the end user. We're super excited by this enhancement, and we know you will be too!
As always, our Customer Support team are available to talk you through the benefits, phone us on 06 344 4100.
29 November 2023
New Toyota Camera Bracket
Toyota Hilux camera relocation bracket.  This moves the camera forward to give a better view from the forward-facing camera.  No need for the Toyota genuine camera relocation kit.  Just order AC138 along with the Nudge Bar, Budge Bullbar, or Bullbar.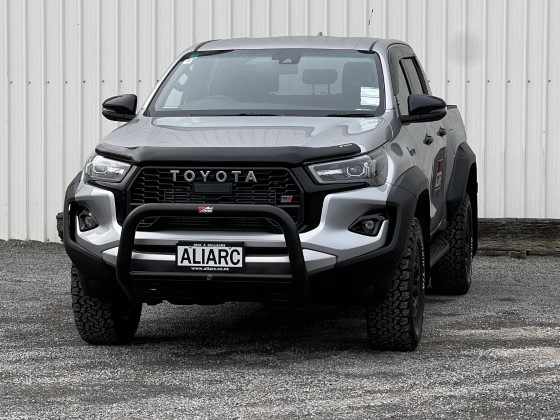 23 August 2023
Fantastic news!!!
Ali Arc is now offering another Nudge Bar for the Next-Gen Ranger XLT/Sport, the F827, which like the F826, does not require the sensors to be relocated.
The shape is more traditional than the F826, and features a Centre Skirt to add a stylish finishing touch.  Cut-outs in the skirt allow access to the tow hooks.
We have a few in stock already, so call us today to discuss your order!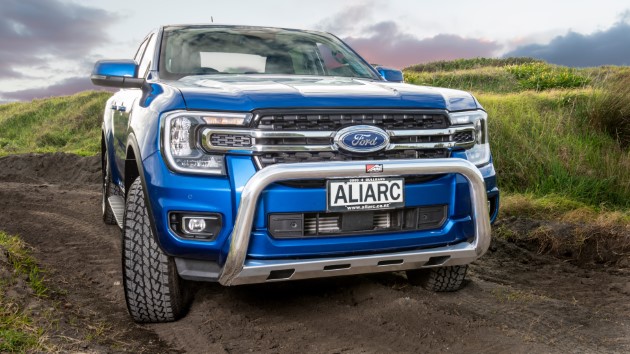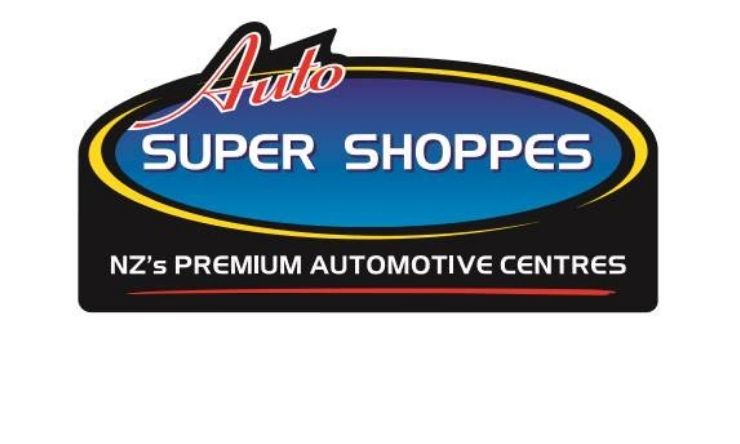 22 August 2023
Auto Super Shoppes 
With more than 100 outlets from Northland to Invercargill, Auto Super Shoppes offer our customers the opportunity to buy and have professionally fitted, vehicle protection systems that not only look good, but add value to their vehicles. Whether its a Bullbar, nudge bar, load carrying rack or other accessory we can help. Visit Our Stockists page for details.
July 17, 2023
We finally got our hands on a Super Cab Next-Gen Ranger XL! 
We are excited to tell you that we have developed a traditional style bullbar with super cab sidebars and steps. We think it finishes off this smart vehicle perfectly, while providing all-round protection.
Product Codes are F206S and F908.
Enter the codes into the Search Function on the Products page of this website, or call our Customer Support Team today for more info on 06 344 4100.
As with all our great products, these can be powder coated to a colour of your choice (additional charges apply).
June 19, 2023
Welcome to the new Ali Arc Industries website
Made to Fit. Made to Protect. Made Here.
We're proud of our long history, our products, and their performance, and our new user friendly website, offering online ordering for our retail customers and dealers.
If you've seen our new marketing, we're sure you'll agree its informative and fun. If you haven't, check out our Facebook page to see some behind the scenes shots and our new look.
How does the new website work?
If you're reading this, you've found us here at aliarc.co.nz.
On the Home Page all you need to do is scroll down a little and you'll see the
Find your product
Here you can choose one, several, or all of the options you need.
Know exactly what you want, select your category, make, model and product before you press submit.
If you just want to check out all our Bullbars, choose Product Type BullBars and submit.
Not sure of the product, but know the make and model, select those, and submit.
If you already know the product code, and want to check the price, details or download the installation instructions, just type it into the box (SKU) and you're there.
Want your nudge bar in powder coat black, or your truck bumper in white, just select the product you want and make a note in the 'Additional Product Requirement' box to ask us to quote you for your choice of colour.
Dealers
We have added an area just for you. In the dealer portal you'll decide what you see, have access to trade prices and place your orders with us directly. To find out more, please contact Janine 06 344 4100 or sales@aliarc.co.nz.
Retail Customers
All our prices are shown GST inclusive. They don't include the added cost of powder coating, or delivery.
We won't charge you now. You just place your order and one of our sales team will ring you to agree all the final details and make sure you have exactly what you need.